Here is a list of companies who signed a 2013 letter supporting Amnesty. They have placed Americans dead last for a shrinking economy, an ever expanding welfare state, and a system that rewards killers, rapists, and other criminals above Americans.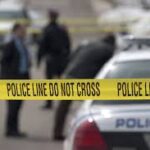 Each time you buy a product or service from them, you are in fact supporting their efforts to undermine American workers, American wages, and the rule of law. Their support goes to the killing of thousands of Americans each year, and tens of thousands more who are victims of crimes dealt at the hands of illegal aliens. They are stand for the support of your demise, your destruction. They have penned and all but authorized the actions of child molestation, rape, identity theft, driving while intoxicated,and murder among other crimes.
Adams Insurance Service Inc.
Adobe
Advanced Decisions Inc.
Advanced Micro Devices (AMD) AGCO Corp.
Albany-Colonie (NY) Regional Chamber
Air Products and Chemicals Inc.
Alliance of Business Immigration Lawyers
ALOM
American Action Forum
American Action Network
American Association of University Women (AAUW) American Beekeeping Federation
American Coatings Association
American Council of Engineering Companies American Council on International Personnel American Farm Bureau Federation
American Feed Industry Association
American Honey Producers Association American Hotel & Lodging Association American Immigration Lawyers Association
American Institute of Certified Public Accountants
American Jewish Committee (NJ) American Meat Institute
American Nursery & Landscape Association
American Project Consultants LLC American Sheep Industry Association American Standard Development Co. Anaheim (CA) Chamber of Commerce Andrew & Williamson Fresh Produce Applied Materials
Appvance Inc.
Arizona Chamber of Commerce and Industry
Arizona Farm Bureau Federation Arizona Nursery Association Arizona Technology Council
Arkansas State Chamber of Commerce/Associated Industries of Arkansas
Arlington Chamber of Commerce (TX) Arsenal Venture Partners
Aspen Square Hotel
Associated Industries of Massachusetts Associated Landscape Contractors of Colorado Association for Competitive Technology
AT&T
Austin Ventures
Autodesk Inc.
Avid Park Capital LLC Axcelis Technologies
Baltimore Washington Corridor Chamber
Baton Rouge Area (LA) Chamber Belton Area Chamber of Commerce Bennington Area (VT) Chamber of Commerce Blount Partnership
Brokaw Nursery Inc.
BSA | The Software Alliance
Buckeye Valley (AZ) Chamber of Commerce
Business Council of Alabama
Business Council of New York State Inc.
Cabarrus (NC) Regional Chamber of Commerce
Cadence Design Systems California Chamber of Commerce California Cotton Ginners Association California Cotton Growers Association California Farm Bureau Federation California Grape and Tree Fruit League California Strawberry Commission
CALinnovates
Camarata Masonry Systems Ltd. Capital Factory
Cargill
Carpet Empire Plus Caterpillar Inc. Cervilenz Inc.
Chamber of Commerce of St. Joseph County (IN)
Chamber of Commerce Southwest LA
Chambers of Commerce Alliance of Ventura & Santa Barbara Counties (CA) Chamber West (UT)
Chandler (AZ) Chamber of Commerce
Cherry Lane Farms
Chicago Southland (IL) Chamber of Commerce
Chicagoland (IL) Chamber of Commerce
Cisco Systems Inc. Collaborative Communications
Colorado Association of Commerce & Industry
Colorado Nursery & Greenhouse Association Committee of 100 for Economic Development Inc. (LA) Commonwealth of Pennsylvania
Compete America
CompTIA
Computer & Communications Industry Association
Concord Servicing Corp.
Concord Software Leasing Corp.
Connecticut Nursery and Landscape Association
Consumer Electronics Association
Cordele-Crisp (GA) Chamber of Commerce
Corning Inc.
Cottonwood Technology Fund – NVCA Member
Cummins Inc.
Dairy Producers of New Mexico
Dakota County (MN) Regional Chamber of Commerce
Dallas Regional Chamber Danna & Danna Inc. Danna Farms Inc.
Danna Investment Co. Danna Land Co.
Danna Properties LP
Daytona (FL) Regional Chamber of Commerce
Dell
Deloitte LLP
Delta Planning Inc. Denton Glass Co.
Denver Metro Chamber of Commerce
Diversified Thermal Insulation
Dow Chemical Co.
East Bay (RI) Chamber of Commerce
East Valley (UT) Chamber eBay Inc.
EcoFactor Inc.
Edison Ventures Einstein's Alley NJ Elance Inc.
EMC
EnerNOC Inc. Engine
Erie (PA) Regional Chamber & Growth Partnership
ETM-Electromatic Inc. Everett Partners Ltd.
F5 Networks
Facebook
Fall River Area (MA) Chamber of Commerce and Industry
Farmers Investment Co.
Fayetteville Chamber of Commerce
Finelite Inc.
FirstFruits of Washington
Fitzgerald Institute for Entrepreneurial Studies
Flagstaff (AZ) Chamber of Commerce
Florida Chamber of Commerce
Florida Nursery, Growers & Landscape Association Fox Cities (WI) Chamber of Commerce & Industry FUJIFILM Dimatix Inc.
FWD.US
Gatlinburg (TN) Chamber of Commerce
Gazzang Inc. General Electric
Georgia Chamber of Commerce
Georgia Green Industry Association
Gilbert (AZ) Chamber of Commerce
Global Immigration Benchmarking Council
GLOBALFOUNDRIES
Goleta Valley (CA) Chamber of Commerce
Google Inc.
Great Lakes Metro Chambers Coalition
Greater Boca Raton (FL) Chamber of Commerce
Greater Boston Chamber of Commerce
Greater Des Moines (IA) Partnership
Greater Durham (NC) Chamber of Commerce Greater El Paso Chamber of Commerce Greater Houston Partnership
Greater Indianapolis (IN) Chamber of Commerce Greater Irving-Las Colinas (TX) Chamber of Commerce Greater Memphis (TN) Chamber
Greater Omaha Chamber (NE)
Greater Pittsburgh (PA) Chamber of Commerce
Greater Raleigh Chamber of Commerce
Greater Richmond (VA) Chamber
Greater San Antonio (TX) Chamber of Commerce
Greater San Fernando Valley (CA) Chamber of Commerce
Greater Topeka (KS) Chamber of Commerce Green Bay Area (WI) Chamber of Commerce Grok Inc.
Grower-Shipper Association of Central California
Gulf Citrus Growers Association
Henderson County (NC) Chamber of Commerce
Hilton Head Island-Bluffton (SC) Chamber of Commerce
Hilton Worldwide
Hispanic Leadership Network
HR Policy Association
Hudson County (NJ) Chamber of Commerce
Huffman & Hawbaker Farms
IBC Bank
IBM Corp.
Idaho Dairymen's Association
Idaho Farm Bureau Federation
Idaho Nursery and Landscape Association
Illinois Coalition for Immigrant and Refugee Rights
Illinois Farm Bureau
Illinois Green Industry Association Illinois Technology Association Indiana Chamber of Commerce Indiana Farm Bureau
Indiana Nursery and Landscape Association
Indiana Restaurant & Lodging Association
Infinera
Information Technology Industry Council
Ingersoll Rand InSPIRE STEM USA Intel Corp.
International Dairy Foods Association
Intersouth Partners
Intuit
IRONCO Enterprises LLC Irrigation Association
Jan Medical Inc.
Jefferson Chamber of Commerce Johnson City TN Chamber of Commerce JumpStart Inc.
Juniper Networks
K & W Mfg. Company Inc. Kansas Chamber of Commerce Kansas Farm Bureau
Kingsport Area Chamber of Commerce
Kleiner Perkins Caufield Byers
KnowledgeTree Inc. Kovio Inc.
Laredo (TX) Chamber of Commerce
Las Vegas (NV) Metro Chamber of Commerce
Lassen Canyon Nursery Inc. Lee & Hayes PLLC
Little Rock Regional Chamber of Commerce
LiveOps Inc.
Lone Star Boat, RV & Self Storage
Long Beach (CA) Chamber of Commerce
Longview (TX) Chamber of Commerce
Los Angeles County Economic Development Corp. (LAEDC) Loudoun County (VA) Chamber of Commerce
Louisiana Irrigation Association
Lubbock (TX) Chamber of Commerce
Madrona Venture Group
Manhattan (NY) Chamber of Commerce
Marriott International Inc. Marvell Semiconductor Inc.
Maryland Nursery and Landscape Association Massachusetts Innovation & Technology Exchange (MITX)
Massachusetts Manufacturing Extension Partnership
Massachusetts Technology Leadership Council
MC Marketing Group LLC Meadowlands (NJ) Regional Chamber Melaleuca Inc.
MetricStream
Metro South Chamber of Commerce (MA) Michigan Apple Association
Michigan Chamber of Commerce
Michigan Farm Bureau
Michigan Milk Producers Association Michigan Nursery & Landscape Association Microsoft Corp.
Mid-Atlantic Hispanic Chamber of Commerce
MIND Research Institute Minnesota Chamber of Commerce Minnesota Farm Bureau Minnesota High Tech Association
Minnesota Nursery & Landscape Association
Mitsubishi International Corp. Monterey County Farm Bureau Morgenthaler
Morris County (NJ) Chamber of Commerce
Morris County (NJ) Hispanic-American Chamber of Commerce
Motive Power Systems Inc.
Motor & Equipment Manufacturers Association
Motorola Solutions Inc.
Myrtle Beach Area (SC) Chamber of Commerce
Naperville Area (IL) Chamber of Commerce
NASDAQ OMX
Nashville Area Chamber of Commerce National Association of Manufacturers National Christmas Tree Association National Council of Agricultural Employers National Council of Chain Restaurants National Council of Farmer Cooperatives National Foreign Trade Council
National Grape Cooperative Association Inc. National Immigration Forum
National Onion Association National Potato Council National Retail Federation
National Roofing Contractors Association
National Venture Capital Association
New England Apple Council
New Jersey Main Street Alliance
New Jersey Nursery & Landscape Association
New Mexico Association of Commerce & Industry
New York Farm Bureau
New York Technology Council
NewComLink
Nisei Farmers League
Nitero Inc.
NM Association of Commerce & Industry
North American Blueberry Council
North Carolina Farm Bureau
North Carolina Nursery & Landscape Association
North Carolina Technology Association
North East Ohio International Business Network
Northeast Dairy Producers Association Northern Kentucky Chamber of Commerce Northern Rhode Island Chamber of Commerce
Northumberland County (VA) Chamber of Commerce
OCZ Technology Group Inc.
OFA – The Association of Horticulture Professionals
Ohio Chamber of Commerce
Ohio Farm Bureau Federation
Ohio Nursery & Landscape Association
Ohio Venture Association ON Semiconductor OnShift Inc.
Oracle
Oregon Association of Nurseries Oregon Cherry Growers Inc. Oregon Farm Bureau
Outdoor Amusement Business Association Inc.
Overland Park Chamber of Commerce
Overstock.com
Oxnard (CA) Chamber of Commerce
Packard Place
Palm Desert Area (CA) Chamber of Commerce
Paramount Citrus
Paramount Farming Co.
Partnership for a New American Economy
Paymetric Inc. Pennsylvania Farm Bureau Permac Industries Pokeware
Ponchatoula Chamber of Commerce
Port Hueneme (CA) Chamber of Commerce
Preemptive Solutions
Prescott (AZ) Chamber of Commerce
Prime Time International Produce Marketing Association Producers Chemical Co. Professional Landcare Network PTV Sciences
Purple Leaf LLC
Quad Cities Chamber of Commerce
Qualcomm
R&L Well Drilling LLC Rackspace Hosting Inc.
Rancho Cordova (CA) Chamber of Commerce Retail Industry Leaders Association Revolution
River Cities Capital Funds
Robert Mann Packaging Inc.
Rochester (MN) Area Chamber of Commerce Rogers-Lowell Area (AR) Chamber of Commerce Rollins Inc.
Rothman Institute of Entrepreneurship
S3 Ventures LLC
SailPoint Technologies Inc. Salt Lake (UT) Chamber
San Antonio (TX) Hispanic Chamber of Commerce
San Diego County Farm Bureau
San Francisco Chamber of Commerce
San Jose Silicon Valley Chamber of Commerce
Santa Clara (CA) Chamber of Commerce and Convention-Visitors Bureau
Santa Clara University
Schuylkill (PA) Chamber of Commerce
Scottsdale (AZ) Chamber of Commerce
Semiconductor Equipment and Materials International
Semiconductor Industry Association
Signature Landscape Inc. Silicon Valley Bank
Silicon Valley Leadership Group
Society for Human Resource Management
Society of American Florists
South Carolina Chamber of Commerce
South Carolina Farm Bureau
South East Dairy Farmers Association
South Metro Denver Chamber
Sports Tutor Inc.
St. Louis (MO) Regional Chamber
St. Paul Area Chamber (MN)
State Agriculture and Rural Leaders
Statewide Asian Indian Chamber of Commerce (NJ) Statewide Hispanic Chamber of Commerce (NJ) StepLeader
Sun-Maid Growers of California
Sunshine Hope Surplus Service SV Angel
Sweet Potato Council of California
Sylvatex Symantec Synopsys Inc.
TechAmerica
TechNet
Technology Association of Oregon Technology CEO Council Telecommunications Industry Association Tempe (AZ) Chamber of Commerce
Tennessee Chamber of Commerce & Industry
Tennessee Farm Bureau
Tennessee Immigrant and Refugee Rights Coalition
Teradata
Texas Association of Business
Texas Farm Bureau
Texas Instruments Inc.
Texas International Produce Association
Texas Nursery & Landscape Association
The Business Council of New York State Inc. The Center for APA Women
The Chamber of Reno, Sparks, and Northern Nevada
The Internet Association
The Latino Coalition
The MIDJersey Chamber of Commerce
The National Grange
The New England Council
The Partnership for a New American Economy
The Shurtleff Group
The Technology Association of Georgia Tompkins County (NY) Chamber of Commerce Torrance (CA) Area Chamber of Commerce TransPak Inc.
TransPremier LLC
Trimble Navigation
Tucson (AZ) Hispanic Chamber
Tucson (AZ) Metro Chamber of Commerce
Tulsa (OK) Regional Chamber
U.S. Chamber of Commerce U.S. Travel Association Uesugi Farms Inc.
Ugaldes Restaurant
United Dairymen of Arizona United Fresh Produce Association UnitedAg
Valley Industry & Commerce Association Ventura (CA) Chamber of Commerce Ventura County Agricultural Association Venture Investors LLC
Vessey & Company Inc. Vida Capital Inc.
Virgin America
Virginia Chamber of Commerce
Virginia Christmas Tree Growers Association
Virginia Farm Bureau
Virginia Green Industry Council
Virginia Nursery & Landscape Association
Washington Farm Bureau
Washington Growers League
Washington Laboratories and American Certification Body
Washington State Dairy Federation Washington Technology Industry Association Welch Foods Inc.
West Coast Mennonite Central Committee
Western Agricultural Processors Association
Western Digital Corp. Western Growers
Western United Dairymen
White Pine (NV) Chamber of Commerce
Willits & Newcomb Inc. Wine Institute
Wisconsin Manufacturers & Commerce
Woodrow Engineering Co.
Woolley Engineering Research Corp. XTn Group LLC
Yahoo! Yelp
Yuma Fresh Vegetable Association
Zacarias Actuarial Consultants Inc.
Zachry Holdings Inc.