In what is no surprise by anyone working for a Turner Company, such as CNN, Turner Networks CEO John Martin told staffers in an email that the company will restructure itself in the next couple of months, via email.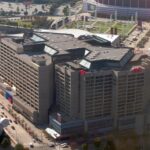 The Memo, called Turners 2020 plan, is a vague single paged double spaced standard form that boils down to the company, in recent years has losses significant ad revenue.  Some staff would blame the internet, others would blame middle management downward spiral of hiring continually liberal overly biased news anchors with all the intelligence of a box of corn flakes.  Many more, rejoiced at the idea of finally watching some of the lack luster employees let go, or better yet, hoping that they will be on the chopping block and let go with a small severance package before the end of the summer.
News of this is no shock, most of Tuners employees have been over the passed year wondering when the big day will come, and working on various backroom, after hours, and in the case of some employees, bedroom based deals to try to jockey for the best position come the great cleansing.
This of course is what is wrong with most larger corporations mismanaged, big, and bloated, self assured in the belief that the money will always flow in, and the viewers like zombies will watch their ever increasingly lack luster factually based news for crap that tries to compete with their childrens social media streams.
Most of the corporate waste and expected layoffs are at the ever lack luster news station CNN.  For many of the employees are like the walking dead, which ironically enough, has higher ratings as a re-run than CNN does in a week, for a one hour show.