The Truth in Trials Act, H.R. 6134 was introduced by Sam Farr (D-Calif.), along with Rep. Barney Frank (D-Mass.), and three Republicans, including GOP presidential candidate Rep. Ron Paul (Texas).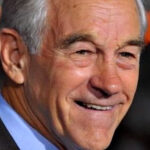 The bill would give anyone facing federal prosecution for marijuana possession the right to "introduce evidence demonstrating that the marijuana-related activities for which the person stands accused were performed in compliance with state law regarding the medical use of marijuana." It would also create an affirmative defense under federal law for marijuana possession.
In plain English terms, it would allow individuals facing federal prosecution for medical marijuana to be able to use "Its for medical purposes" as a defense, it would further keep the Federal government from being able to seize marijuana plants and other marijuana related items such as bongs, scales, a pantry full of chips and cheesecake from being seized.