Formpsring claims to have nearly 28 million registered users, but  420,000 accounts have been estimated to be have been hacked.  All user passwords have been disable and users have been contacted with a prompt to reset their passwords when they next log-in to the service.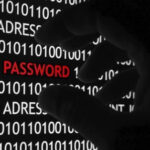 Here's what Olonoh posted on Formspring's corporate blog:
We learned this morning that we had a security breach where some user passwords may have been accessed.  In response to this, we have disabled all users passwords.  We apologize for the inconvenience but prefer to play it safe and have asked all members to reset their passwords. Users will be prompted to change their passwords when they log back into Formspring.  This is a good time to create a strong password.