Law makers in Massachusetts  are about to get tougher on illegal aliens would create stiffer penalties for unlicensed drivers. The bill prompted by multiple incidents of unlicensed illegal alien drivers leading to several  dozen fatalities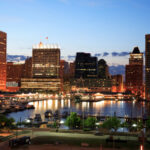 The Bill has prompted Bi-partisan support and was submitted by Fernandes, Rep. George Peterson, R-Grafton, and Sens. Richard Moore, D-Uxbridge, and Bruce Tarr, R-Gloucester.
It would raise current fines in Massachusetts from 100 dollars to  500 dollars for the first offense 500 to $1,000 fine and/or a 30-day jail term for a second offense, and $1,000 to $2,000 fine and/or a 60-day jail sentence for a third or subsequent offense, as well as forfeiture of the vehicle after the third offense.
Other provisions in the bill include denying Illegal Aliens state subsidized housing, tuition, food stamps. It would further allow Law Enforcement to report anyone arrested to Immigration and Customs Enforcement(ICE) and makes it illegal for any city to declare itself a "Statuary City".