In another around of America's awesome recovery, Verizon Wireless, the largest wireless carrier in the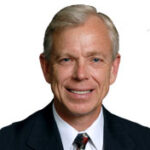 United States is cutting 1700 jobs. The job cuts are about one percent of the global workforce for Verizon.
Verizon has paid out just over 22.5 million dollars last year to its CEO Lowell C. McAdam, and is part of nearly 350 million paid to executives over the past five years according to  according to the Communications Workers of America, the union that deals most directly with Verizon.