In what could be another Zombie attack a 21-year-old student in maryland was arrested for devouring his roomates brain and heart.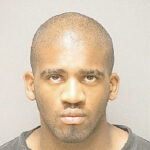 Alexander Kinyua, a third year student at Morgan State University  confessed to murdering his roommate Friday, and then devouring his brains and heart.
Kinyua's family contacted police late Tuesday afternoon when they reportedly found human remains  in the basement.
Officers arrived and searched the house.  Kinyua allegedly confessed to having murdered Agyei-Kodie  by stabbing him to death. Then he dismembered him ingested and consumed the victim's brain and  heart.
Earlier this week a rash of reports of Zombie like attacks have spread across the internet and main stream media.