Where else but Texas.     An honor student in Texas was thrown in jail after she missed too many classes at her high school. Judge Lanny Moriarty issued Diane Tran, 17, a summons  for her excessive truancy after she missed class.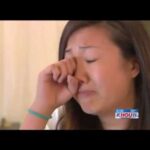 Tran said she works a full-time and two  part-time jobs, in addition to attending High school and taking college level courses.
"If you let one run loose, what are you gonna' do with the rest of 'em?," said Judge Lanny Moriarty. "Let them go too? A little stay in the jail for one night is not a death sentence."
Judge Lanny Moriarty admitted that he wanted to make an example of the teen. Tran had to spend 24 hours in jail and pay a $100 fine.